Our last week in January brought us back to Tennessee. Brittney's friend Tyler lives in the northeast corner of the state, not far from Tazwell, in a secluded hollow where they own and manage more than 300 acres. Our phones read No Service and the high cliffsides towered above each side of the road. It was the environment we were looking for after spending over a week in cities and on the road. As soon as we arrived, we were greeted as a part of the family by Tyler, his mother Peggy, brother Tanner and his father Henry. Not only did they build their wonderful home debt-free over the years, but they were even featured in Mother Earth News as a result of their ingenuity.

Tyler was quick to welcome our help - he had been essentially working by himself to prepare more than 40 trees to tap, high up on the nearby mountain that's always looming in view around their property. While he isn't selling the syrup yet, he's building an operation and learning as he goes in hopes to one day supply to the nearby communities. Tyler told us a few farmers laughed at him a couple of years ago when he said he'd tap maple trees and make syrup. Apparently, it's not a common practice in those parts. Not only is he indeed making syrup, but it's some of the best we've ever had. He's also tapping walnut trees to make syrup, a rarity we hadn't tried before.

When we weren't working to tap the trees, we were talking with Tyler about his plans for the future. His parents are leaving the land for him to work on, and he wants to stay there and cultivate the property in a sustainable way. His mind is constantly churning out ideas about what can be done to create a beautiful, working farm. For instance, he's rebuilding an old house - one of a few on the property - where he and a friend will live. Nearby, he has a few hundred blueberry plants with chickens and a natural spring that supplies water to the family. In the future, he hopes to not only grow organic, sustainable food, but to have nutrient dense produce to sell and for his family. We have confidence he'll get all of this done soon - he literally runs everywhere on the farm while he's working.

We heard stories about the good ole days along Four Mile Creek Road, such as the hog-skinning Mr. Parkie, the Hillbilly Hilton hunting camp on the mountain top, and the mysterious scoundrel who stole their puppy. Most of all, we'll cherish the conversations we had each day, which covered a variety of topics about life, the environment and farming. Mrs. Peggy couldn't be sweeter, and her motherly persona made the place feel like home. Mr. Henry was full of conversation and interested in hearing about where we're headed. And Tanner was full of jokes from the get-go. Jonathan brought a taste of Louisiana to Appalachia and cooked the family a gumbo - they have some roux leftover for their own variation on a Cajun dish.

The Burggraf's are a wonderful family, an experience we'll cherish for quite some time. We know we'll be back to Four Mile Creek Road to check back on Tyler's progress, as well as help him out with some future projects.
Powered by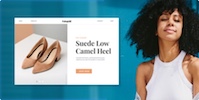 Create your own unique website with customizable templates.