From the moment we bumped down Eric's dirt road to his collection of adobe buildings, we were captivated by the scenery -- sweeping mountain views only a stone's throw away from the crystal clear and trout-filled Gila River. The combination of the natural beauty and Eric's welcoming energy made us feel instantly at home.

"Do you guys want a tour," Eric asked as we stepped out of the van to meet him. He outstretched a greasy hand, stained from working on his decades-old tractor. Not only did we get our tour of his lush, cottonwood-strewn valley, but we gained insight into how he has etched out a living in one of the last bastions of rural America, hardly visited and only for the strong. Rains here don't start until the monsoon season in July and August, which are preceded by extreme heat the months before. Invasive weeds choke out the plants and rattlesnakes meander past rocks to bathe in the sun.

Each morning we woke up with the sun, drank coffee and wrote or read. Our

leisurely pace was conducive for conversation and a hearty breakfast with Eric.

Mornings in Gila were peaceful, save for the cockadoodle-dooing from the mustard-colored rooster, as he shouted frequently throughout the day. Don't let anyone fool you -- roosters crow at any hour.

Helping out a few hours each day wasn't rushed or necessarily pre-planned. The only rule that guided our days was the biodynamic calendar that we followed for planting. Some days were fruit, leaf or root, while others were black -- those were better suited for town trips or doing prep work to plant the following day. This method, called biodynamic farming, was created by Rudolf Steiner, and its i

deas are based on cosmic energies influencing plant growth, having all of the resources you need for animals and plants grown on the property itself, and for it to be sustainable for the earth and the community in which it is located. S

ome of you may have heard of Waldorf schools for children -- well Steiner also had ideas about agriculture.

We helped get a few of Eric's greenhouses into shape by weeding, tilling, manuring and laying drip hoses. Planting a fruit-bearing plant on a fruit day and a leaf on a leaf day, weather it be from seed or from starters that had been growing before we arrived, we had bountiful and productive days. Visitors frequented the farm looking to plan any number of community projects with Eric. Some stopped by to see if any help was needed around the farm or to help harvest greens for market. Richard, one of Eric's friends, stopped by as we were planting turnips in one of the larger greenhouses. In the mid-1960s, he was a "digger" in San Fransisco, California. He, along with a lot of other environmentally-minded activists, farmed to feed themselves, as well as others in public spaces near Haight-Ashbury. This was against the ordinances and city's wishes, but it proved to be a pivotal moment in the counterculture movement that was flourishing in the Bay Area at that time. Richard rubbed elbows with Janice Joplin and Jimi Hendrix, a period of his life he said he "did a lot of living, man."

We got to spend time away from the farm for a few days at the local library where, with the help of grants, Eric created a budding micro-forest of shade trees, creating a cooler place for the people of Gila to enjoy for generations to come. We weeded the most prickly plants known to man, while we mulched nearly every tree within the project. We listened to blues, jazz and Motown while either being rained on or sweating profusely . We were doing good with good people: what more could one ask for?

We also dabbled in distilling herbs in vinegar, making kefir and kombucha, and cooking new dishes such as "kitchry," an Indian dish that's a mashup of rice and lentils, then stewed and spiced to make for a lovely dish. There was good conversation around every element of work and play we engaged in at Eric's place. The experience left both of us feeling enriched -- and three weeks almost seemed to not be enough. We're hoping the best for Eric and his market farm and homestead. We also expect deep down to visit Gila again someday.

Powered by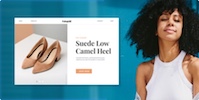 Create your own unique website with customizable templates.