​With the coldest part of the winter (hopefully) under our belts, it was time to head West. We had a little lay-over in Nashville to celebrate Jonathan's life on this Earth as well as attend a few doctor and dentist appointments -- we do every day human things sometimes, too. We then headed South for a week with Jonathan's family just in time for coffee visits and Mardi Gras food -- no chasing chickens, though. We had a great time hanging out with Hunter on his houseboat, hiking, trying out acro yoga and making bread & butter pickles -- invite us over to stay a week and you will more than likely win this award. Of course, Jonathan had to re-supply his stash of Steen's cane syrup so he could make all of our guests along the way a gateau de syrop, which is a Cajun desert.

From Louisiana, heading west on I-10, we were privileged to stop at every Buc-ee's gas station that we were graced with as we headed to Austin. Landon and Michelle graciously hosted us for a few days. We watched many episodes of Drunk History on YouTube and ate taco after taco. Brittney spent many summers in Austin with her uncle, aunt and cousins, and we both got to spend the morning sharing stories and catching up on life with Magda, Megan, Ryan, and Ava.


​South from Austin, we headed to Big Bend National Park. As we took in the landscape around us we both were filled with excitement and a sense of truly being out West. Big Bend was full of panoramic mesa views, steep canyon echo testing, and the first real threat of mountain lions -- we loved it! Unbeknownst to us, you can cross the U.S./Mexican border while in the park by either a whistling man in a boat for five dollars a head or get your shorts wet and cross the Rio Grande by foot. If you know us, you know which option we took. Donkey rides into the little town of Boquillas for goat tacos and a handmade road runner figurine really sealed this sweet deal.

From there we headed Northwest to Guadalupe Mountains National Park where we had been looking forward to hiking up the highest point in Texas, Guadalupe Peak. The hike was in gusty 20-30 mile per hour wind, but it was great fun and we could finally feel all of the trail running and hiking paying off. We ended up staying in the area for the next week hopping from Carlsbad Caverns National Park to playing racquetball at the community center in the new oil-boom-town of Carlsbad.


​After stopping outside of Carlsbad at an odd-ball, one-hundred-foot waterfall in a complete desert, we headed straight West and straight up in elevation to the land of pines and aspens that greeted us with sweeping views of White Sands National Monument's awe-provoking gypsum dunes. After spending the evening in the dunes and watching the sun set over the Organ Mountains, we headed to Las Cruses for our first lesson in New Mexico's chili sauce. The options are red or green but there is no choice in hotness as they both come fireballs-exploding-in-your-mouth hot. Hiking the next day in the Organ Mountains continued the theme of explosives as nearly every five minutes you would hear a jet pass and a bomb going off on the other side of this narrow and jagged mountain ridge at White Sands Missile Range. The scenery was beautiful but it gave you some eerie feeling of being in a war zone.

With one week left before our next work/trade, we headed to the Gila National Forest to get a feel for the area we would be staying in for the month of March. Situated within the forrest were the Gila Cliff Dwellings, a masterpiece in craftsmanship built by the Mogollon people in the 1300's. It consisted of a maze-like system of family living quarters and sacred spaces all built into a large open cave. We spent our days making delicious meals, hiking, talking with a cowboy over blueberry pie, and seeing almost every animal to be seen in the region.

We will be at Eric's homestead to help him expand his market farm near Gila, New Mexico for the next three weeks and hope to have lots to share soon.

Powered by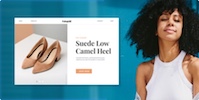 Create your own unique website with customizable templates.