Cob structures are made with natural materials like clay, and are bound together, mostly, by straw or pine needles. This ancient technique has been around for thousands of years, with some of the earliest in Afghanistan and Egypt, dating back more than 4,000 years. Most of us in the US are familiar with Adobe, which means "mud brick" in Spanish. These structures were built by Native Americans and are common in New Mexico.

Becki has a small cob oven in her garden, which heats to around 900 degrees. Our last day working with her, we made a few pizzas while we shared our last few hours together. Ever had an authentic, wood-fired Italian pizza? These could've gave those a run for their money.

Cob is just one sustainable building technique we're interested in learning about. It was great to see such a simple structure at work and visualize how we could implement something similar into our own farm.
Powered by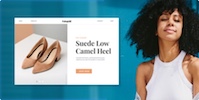 Create your own unique website with customizable templates.