Our second work trade brought us to Black Mountain, North Carolina, just a stones throw from Asheville (easily confused with our home base of Nashville). We worked with Becki, the owner of Becki's Bounty, a small "farmette," as she likes to say.

Her acre garden includes many permaculture and sustainable-minded projects, including beautifully curated, permanent raised beds, which she uses a rotation system that helps reinfuse the soil with nutrients. Other aspects are black soldier fly and classic slow-roast compost systems, small chicken flock, a rain catchment system for self-reliant watering using gravity. A south-facing greenhouse attached to the house passively heats one wing of the home, as well as is used to start seeds in the spring. She has implemented asthetically pleasing water features that not only capture run off rain water but also attract beneficial insects and pollinators.

Becki met us at the farm for an orientation to all of the aspects to her urban farm and the projects she was looking forward to completing during our stay, all the while in the throes of the flu. We spent the next few days following detailed notes that had been

thoughtfully

prayed down with Clorox to prevent us from catching whatever she had. We had fun getting our hands dirty and our muscles working, although they were NOT used to the labor intensive shoveling. We spent the evenings by the wood stove chatting with the masked Becki gathering bits of knowledge and the reasons behind what we were doing and seeing in the garden during the day.

Becki's sickness finally waned and we had great conversation about love, life, and farming around local and self-sourced meals. Becki has her hands busy in a lot of different aspects of the community, like volunteering at the yoga studio that she so graciously shared with us, supplying eggs to a local intensive school for autism, and many education programs being taught at the farm on different topics to school children as well as seniors. We felt instantly at home in the garden and in Becki's House. She communicated directly and effectively with detailed plans for the day as we drank our morning coffee - she was happy to answer any of our questions. We were the first work traders Becki had hosted at her place and we think it was a really opening experience for her to allow strangers to live with her for a week. We left Monday with farm notes in our pockets and a special place in our hearts for Becki and the town of Black Mountain.
Powered by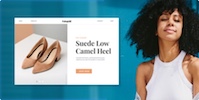 Create your own unique website with customizable templates.